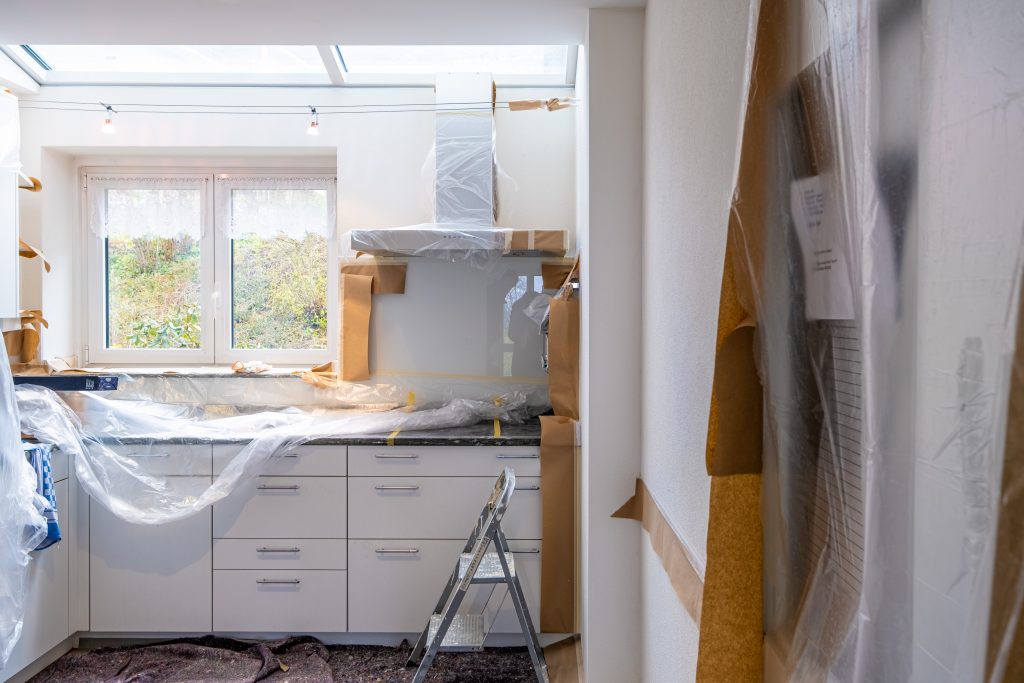 Renovating your property before selling can make a difference. You can expect more offers, leading to a potentially higher sale price. But before you start making improvements, consider how much money you're willing to spend on the renovations and learn what buyers in your area are looking for. It always pays to know which renovations add to home value and which don't.
If you decided to renovate your house before selling, you might think, how do you end up on the winning end? Here, we explore how much home upgrades pay back (maybe even add a few more zeros to the asking price) and which renovations are best left off your list.
Top Renovations That Add Value To Your Home
Loft Conversion
Homebuyers often looking for a move-in-ready house, they are looking for a comfortable home for themselves and their family, and most buyers aren't interested in undertaking major renovations before they move into the home.
Research conducted by Resi and Rightmove listings shows that converting your loft into an additional living space increases your home value by 20 to 25%.
Kitchen Upgrades
Make a budget kitchen upgrade that may be profitable, and add features that compliment the rest of the highlights of the house. According to Sydney Renovations Hire, a standard kitchen upgrade may cost you $35,000 and add an average of $20,000 to your home value. This gives you an ROI of 57%.
Garden Upgrades
A study by the AA proved that merely having a garden lifts a home's value by 5 to 17 percent depending on the property's location. But a study done by Acorn Gardening revealed the numbers can be boosted even more with a few simple upgrades.
A few garden upgrades that promise to pay off:
A large, good-quality shed or enclosed garage. Renters will love having a quaint little storage space for items that do not belong in the house.
A stunning patio increases curb appeal and offer a cozy alfresco space to sit back and relax.
Adding a fence will not only give tenants a sense of privacy and security but will give shape and purpose to your property, making it much more attractive.
Trimming the edges of your lawn neatly and adding a few colourful plants will do wonders for your home.
Bathroom Upgrades
Similar to a kitchen, a bathroom's upgraded amenities and overall appeal do wonders to the value of a home. A 2021 study by Remodeling magazine shows that the lesser expense invested on a remodel, the higher the return.
Energy Savings Improvements
Research shows that homes with high energy efficiency ratings are in greater demand, at higher price points.
Here are the top 5 upgrades that you could include and promise a high energy rated home:
Insulation
Shading
Draught sealing
Appliances
Solar panel
Roof Replacement
A new roof will always be appreciated by tenants and may add an average of $17,000 to your home value. According to Water Master, a roof renovation may boost your home value to anywhere between 15% to 40%!
If these upgrades don't fit into your budget, there are a number of ways you can boost home value and rental yield yourself by doing the bare minimum. These upgrades take up little time and effort but can drastically change your home's overall appeal.
You could do a fresh coat of paint, install new carpeting or linoleum, spruce up your ceiling, and update fixtures and hardware. Hunt around for some affordable yet stylish replacements that will give your home a modern look.
All in all, your home's value could be significantly boosted with the right renovations. So sit back, plan out your upgrades and enjoy just how much renovation adds to home value! If your home is ready for a sell, contact National Brokers Network to help you assist our Residential Property Listings – Buy and Sell Residential Homes your home selling from listing up to the end of the close deal. Visit our website now and see some sold listings, for sale and rent residential and commercial properties, so you can be inspired!