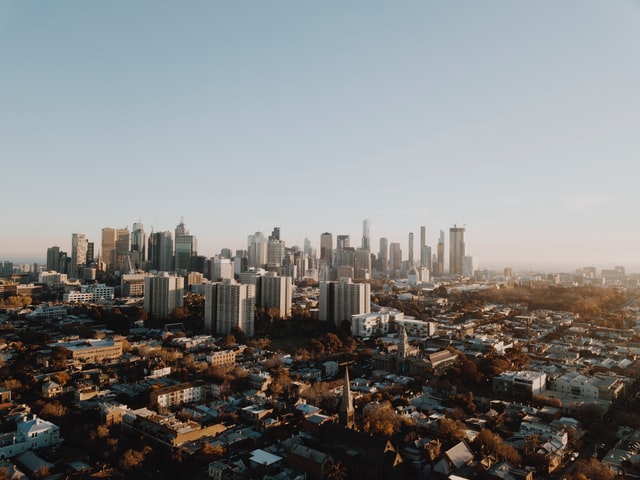 The Covid19 pandemic has caused drastic rises and sudden fluctuations by turn in property prices across Australia due to unstable demand and supply from 2020 to 2021. But thankfully, as we move out of the height of the pandemic and into greater normalcy in 2022, real estate prices are finally steadying out as well.
For anyone searching for property, Melbourne is fast becoming a buyers' market, according to experts. While it is predicted that there will be less buyers active in Melbourne's CBD apartment market than there were pre-Covid, people have been trickling back as a result of the reopening of international borders. Anne Flaherty, REA Group economist, suggests that now is an opportune time for those who are considering buying or renting in the city.
Current Trends in Melbourne Per Housing Type:
Apartments:
Inner-city Melbourne was one of the few areas that did not see prices skyrocket in 2021. Additionally, unit and apartment prices in the CBD are predicted to remain affordable in the near future. The Victorian Government is also backing an attractive offer for buyers of new residential property before June 30, 2022, with a 50% stamp duty concession or up to 100% if the property has been on the market for more than 12 months.
For buyers wanting a city lifestyle while remaining on a budget, Melbourne CBD offers many opportunities. The median sale price of units have remained at $480,000 over the past 12 months, with rent at $350 per week.
Yet there is a location of great interest at the moment for apartment buyers, in prime real estate on the river. There are plenty of options in mid-range properties for first home buyers and luxury buys for home upgraders. Thus, properties in riverside areas such as the Fishermans Bend are expected to see a lot more activation and development very soon. The development of these areas is also a result of there being fewer and fewer available development sites within the city of Melbourne.
Another post-pandemic trend being seen is the rise of Melburnians looking for apartments due to borders reopening. Nelson Alexander partner, James Labiris, says that as a result of people deferring retirement and trips to overseas destinations due to the pandemic, there will now be a lot of downsizing in family homes and buying property closer to CBD, to accommodate these long-deferred plans.
Houses:
There is currently a shift in housing demand toward larger three and four-bedroom properties. Houses are predicted to outperform units in the inner-city markets due to the scarcity of houses in these areas.
Areas of high interest include Carlton and West Melbourne, which are within walking distance of the CBD and popular among university students. While Carlton has suffered through the pandemic due to a high number of international students leaving, it remains one of the most preferred suburbs in Melbourne and should recovery quickly, especially with the reopening of international borders.
The current median price of houses in Carlton is $1.44 million with a rise of 17% each year. Apartments are at $515,000, up by 51% from 2021.
Investors are expected to be looking around the suburbs closely located to Melbourne University, RMIT campus, and retail and restaurants on Lygon.
To learn more about buying and selling residential properties in Melbourne, get in touch with us at National Brokers Network. With over 60 years of dedicated service and experience in Melbourne real estate, you can expect us to deliver the advice you need, the service you deserve, and the results you want to see. Contact us for FREE professional advice today.