With so many existing businesses sold by its owners, it is hard not to pass up the chance when you can. It is cheaper and faster to grow an existing business as opposed to starting a new one from scratch. A kind of business that is normally sold by its owners today is a café.
A café is more than just a coffee place. It is a kind of culture. Despite that cafés sell essentially the same products, a lot of people still flock to the nearest café they know.
It may seem lucrative yet easy to manage, but owning and maintaining a café requires a lot of work just like other business ideas you can think of. Isa café the right business for you?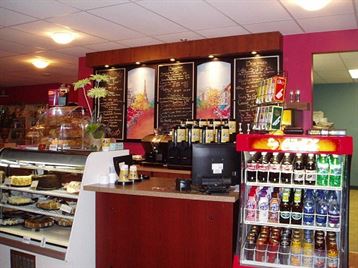 It is if you are up for the challenge. Owning and running a café, even if you are purchasing an existing one, is labour-intensive.
Especially if you plan on having a café that operates long hours, you need to be visible during the hours your café is open. While it can bring you flexibility, you need to have as many people present when you are not there. More people helping you manage your café means more wages to account for.
If you love hanging out in cafés and you believe you are passionate enough about food, about coffee and the ambiance unique to cafés, buying an existing café for sale may be a perfect fit for you.
Running a café is a challenge, and passion for food and the whole idea of a café can help you get through the tough times. If you love coffee and have gotten to the point of taking barista classes, the idea of owning a café definitely sounds like an inviting decision. Remember: if you love what you do, it wouldn't feel much like work at all.
Run a café if you can work all-around. If you are adept in customer service, accounting, staff management and marketing, you can run a hands-on café business. You can take an existing café further to the top.
Make it a habit to visit our listings of existing businesses that we are currently selling. Aside from cafés and coffee shops, we have restaurants, takeaway food outlets and a lot more for sale.